Today I received a new Ledger Nano S and it left quite an impression on me, so much that I needed to share it with the world: First of all, compared to the Ledger Nano (Bitcoin only), this thing is huge, heavy and ugly. Sure, even the Ledger Nano wasn't a beauty, but for 86 Euro (incl. Shipping) the S could have looked a little sharper.
Beauty aside, my primary concern is the secure storage of crypto currency, and the Ledger Nano (S) is supposed to do this well. Aside from Bitcoin, the S currently supports Litecoin, Ethereum (+ Asset Tokens like Melonport), Ethereum Classic, Dodge, Dash, Strais, ZCash and XRP.
Impressions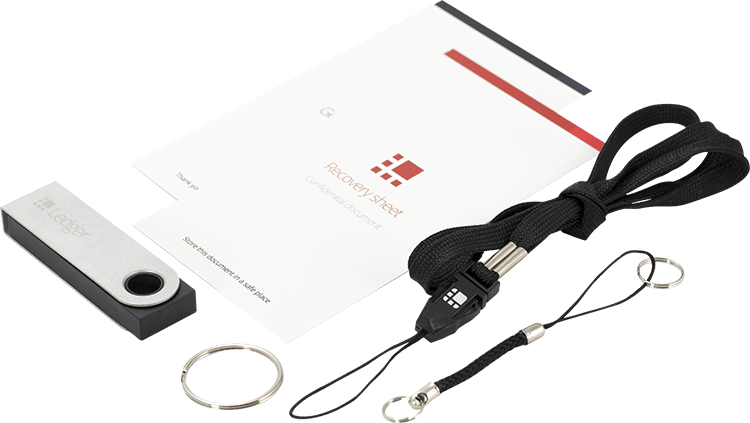 Image by ledgerwallet.com
Build quality
The Ledger Nano S is nothing to go crazy over. It looks like a 2000-era USB stick with 16MB memory. While the casing is made of plastic, the metal cover does add some strength and covers display and USB port.
Initial Setup
Compared to the Ledger Nano, the setup on the S feels archaic. In fact, you'll find yourself spending a lot of time dealing with the tiny display and two buttons on top.
Here's how it goes down:
Plugin the device, enter and confirm pin (up to 8 digits)
Copy your passphrase word by (click) word from the display
Download Ledger Manager - Chrome app
Manually delete and reinstall all apps to ensure they are up to date
Now it hit me: Out of storage - What? I had just installed two additional coin apps, to support ZCASH and DASH, but it won't take the third, STRAITS. There's no indication of remaining space - thoughts?
Update: Apparently the ST31H320 ARM core and flash memory has only 320 Kbytes of memory. That means, the number of apps you're able to install on the Ledger Nano S is limited.
@f_anzs @LedgerHQ That's about it yes, the SE (ST31H320) has 320K of storage space, restricting the number of apps that can be installed

— David Balland (@Morveus) May 6, 2017
Official apps
Before you can access your crypto apps, you will need to install the corresponding application: Ledger Waller Ethereum for Ethereum and Ethereum Classic and Ledger Wallet for all remaining, officially supported coins.
At first sight, Ledger applications are great: Easy to use, responsive, well designed and open source.
Ledger Wallet
Ledger Wallet Ethereum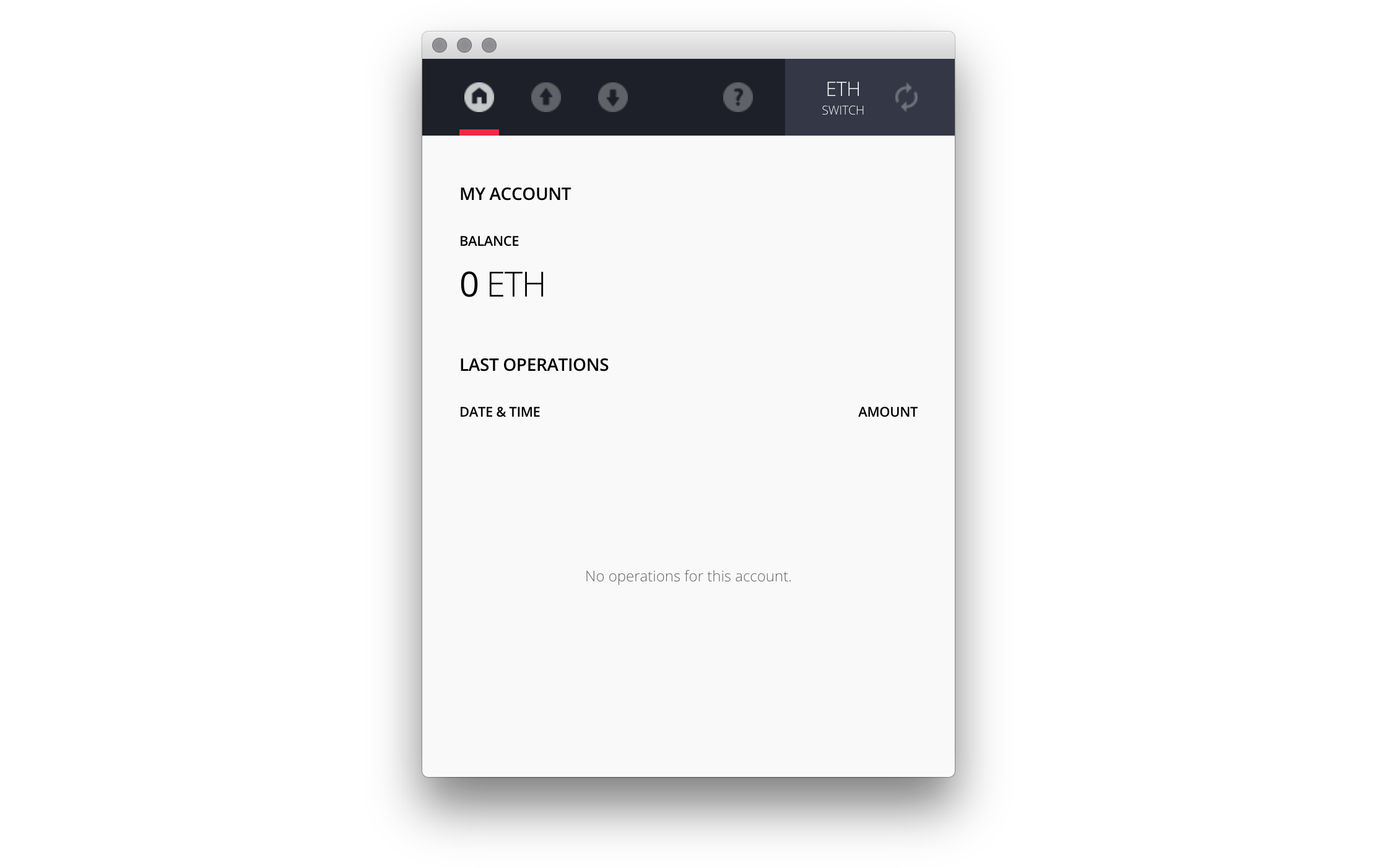 Usage
This is where it becomes awkward. Let's try to accomplish two easy tasks, and see where it takes us.
1) Check Bitcoin balance
Plugin the device
Enter your PIN on the device (tiny buttons), everyone can see
Select the Bitcoin app on the Ledger Nano S
Launch the Chrome App Ledger Wallet Bitcoin
See your balance
2) Transfer Ethereum
Now we're still in the Bitcoin app
Close the Chrome App
Close the Bitcoin app on the Ledger Nano S
Launch the Chrome App Ledger Wallet Ether app
Select the Ethereum app on the Ledger Nano S
Send Ethereum, confirm on Ledger Nano S (there's no real 2FA)
PIN entry aside, Why is this so complicated? I'd like to see a unified interface that presents me with all accounts and coins that are stored on the Ledger Nano S - like a portfolio, like Exodus!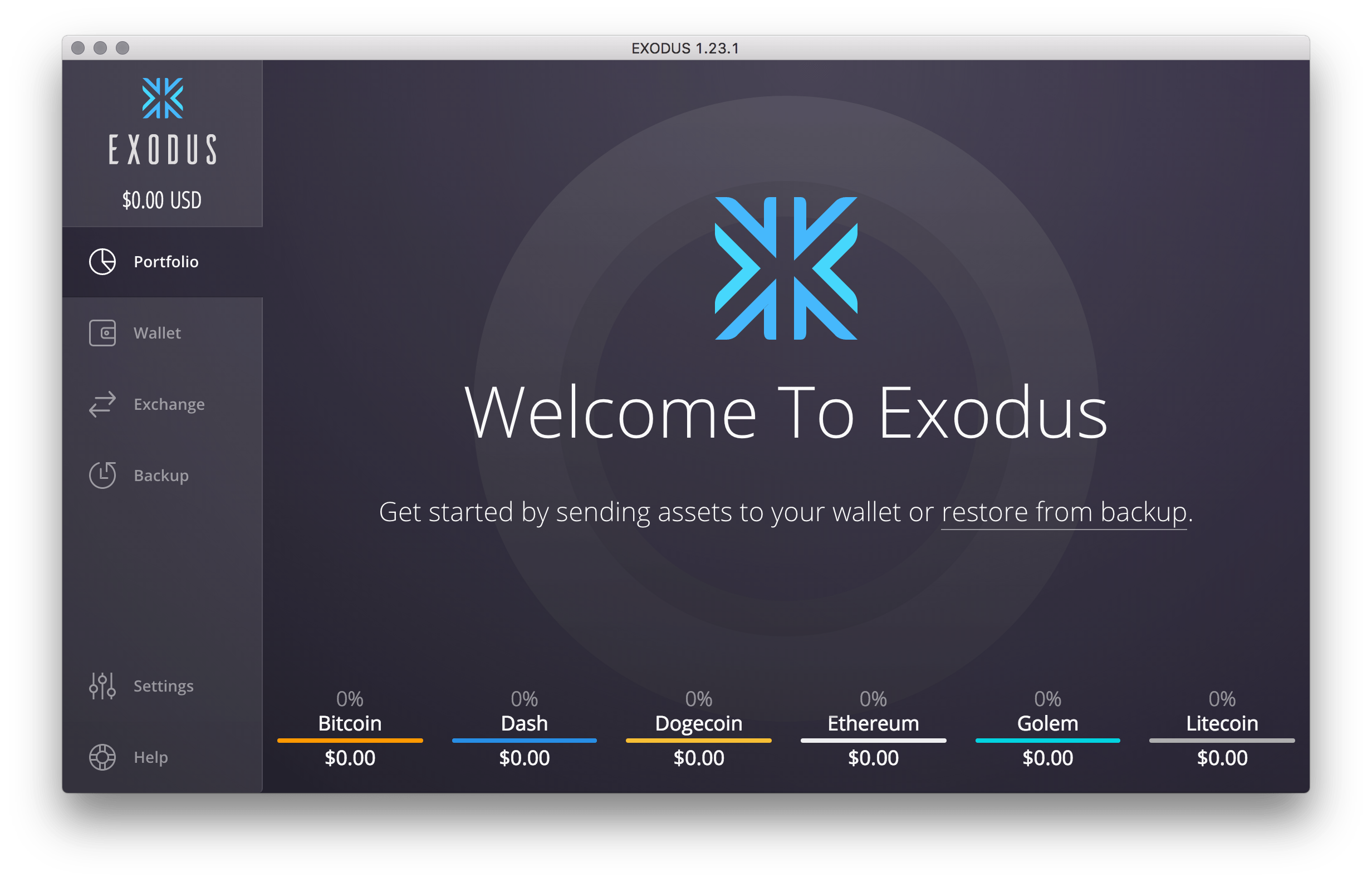 Looks gorgeous, doesn't it? That's what I want for my Ledger!
Additional Apps
I've found additional apps for the Ledger Nano S. There's even an early beta of GPG and 2FA ala Google Authenticator. Cool stuff!
Compatibility
The following apps / sites are compatible with the Ledger Nano S.
| Application | OS | Crypto | Open Source | Notes |
| --- | --- | --- | --- | --- |
| Ledger Waller Bitcoin | Win, Linux, macOS | BTC, LTC, DOGE, DASH, ZEC, STRAT | yes | Chrome app |
| Ledger Waller Ethereum | Win, Linux, macOS | ETH, ETC | yes | Chrome app |
| Ledger Waller Ripple | Win, Linux, macOS | XRP | yes | Chrome app |
| MyEtherWallet | Browser | ETC, ETC | yes |   |
| GreenAdress | Win, Linux, macOS, Android, iOS | BTC | yes | Chrome app |
| GreenBits | Browser | BTC |   |   |
| Electrum | Win, Linux, macOS, Android | BTC | yes | Electron app |
| Electrum LTC | Win, Linux, macOS | LTC | yes | Electron app |
| Mycelium | Android, iOS | BTC |   |   |
| Copay | Win, Linux, macOS, Android, iOS | BTC | yes |   |
| BitGo | Browser | BTC | yes |   |
Comparison
Ledger Nano
Ledger Nano S
I wish the Ledger Nano S was a little more like the little brother, with integrated USB, a lot smaller and equipped with 2FA companion app Ledger Authenticator.
[1] Unlike the Ledger Nano, the S allows you to confirm transactions on-screen. That means, if someone gets hold of your Ledger Nano S, incl. PIN, consider your money gone. I preferred doing this without display, using either the security card or companion app (just feels better).
Roadmap
The public roadmap gives us a good idea what's to come:
By (massive) popular request, Ledger is going to announce XRP Ripple support for Nano S & Blue in the coming days. Stay tuned! pic.twitter.com/SadUkoZtus

— Ledger (@LedgerHQ) May 16, 2017
Update: Support for XRP has been added.
Links
Here's some other, related stuff I found useful:
Final words
Overall, it's sort of like an MP3 player, before Apple made the first iPod. It does the job and keeps your crypto secure but I hope the new Electron based software they are working on, will collect the different cryptos under one roof.
Get one!