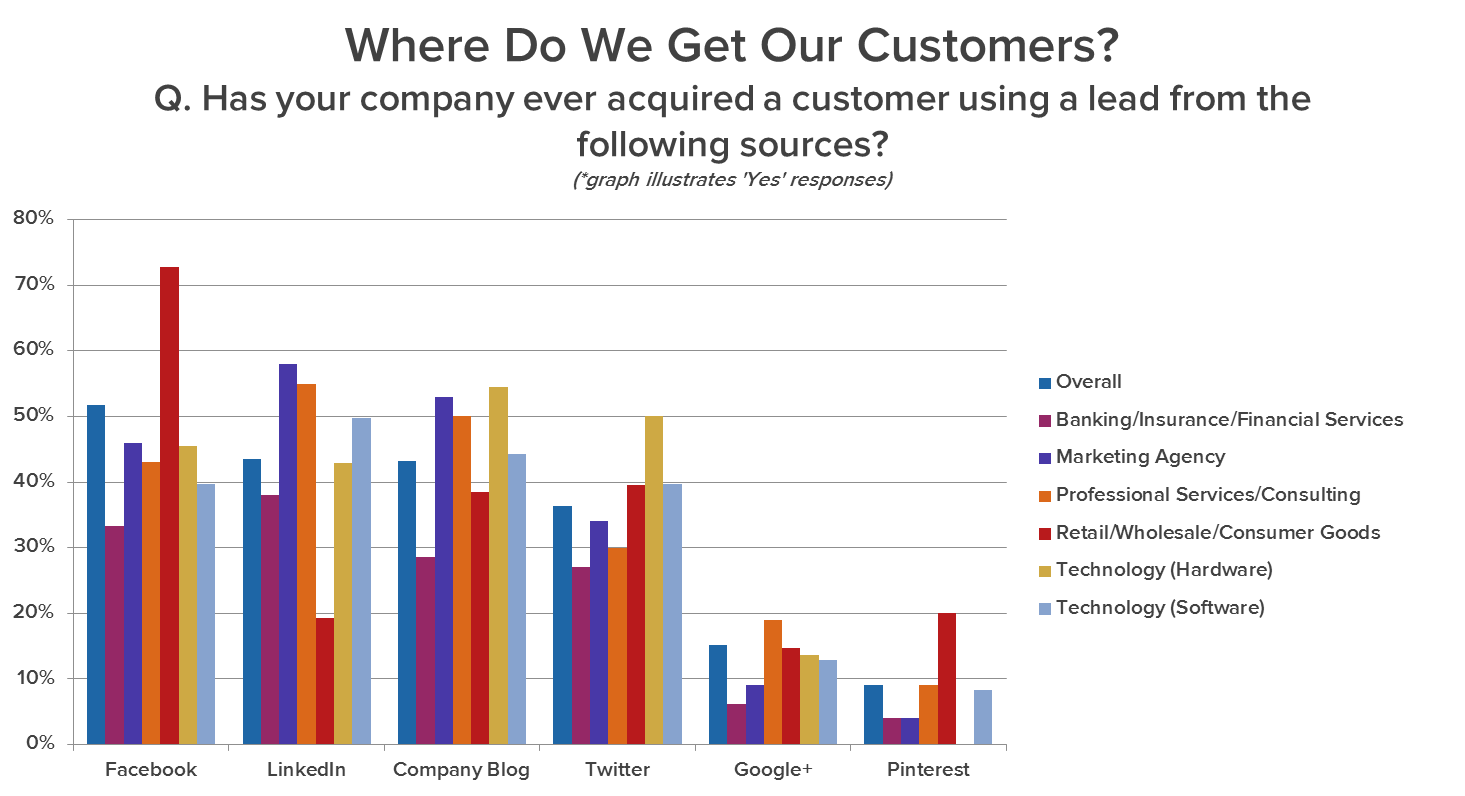 In a survey published in 2013, 73% of Retail / Wholesale / Consumer Goods companies responded that they have acquired a customer using a lead from Facebook. On the other hand, in the Banking / Insurance / Financial industry, the rate was much lower with only 33% of respondents saying that they acquired a customer trough Facebook.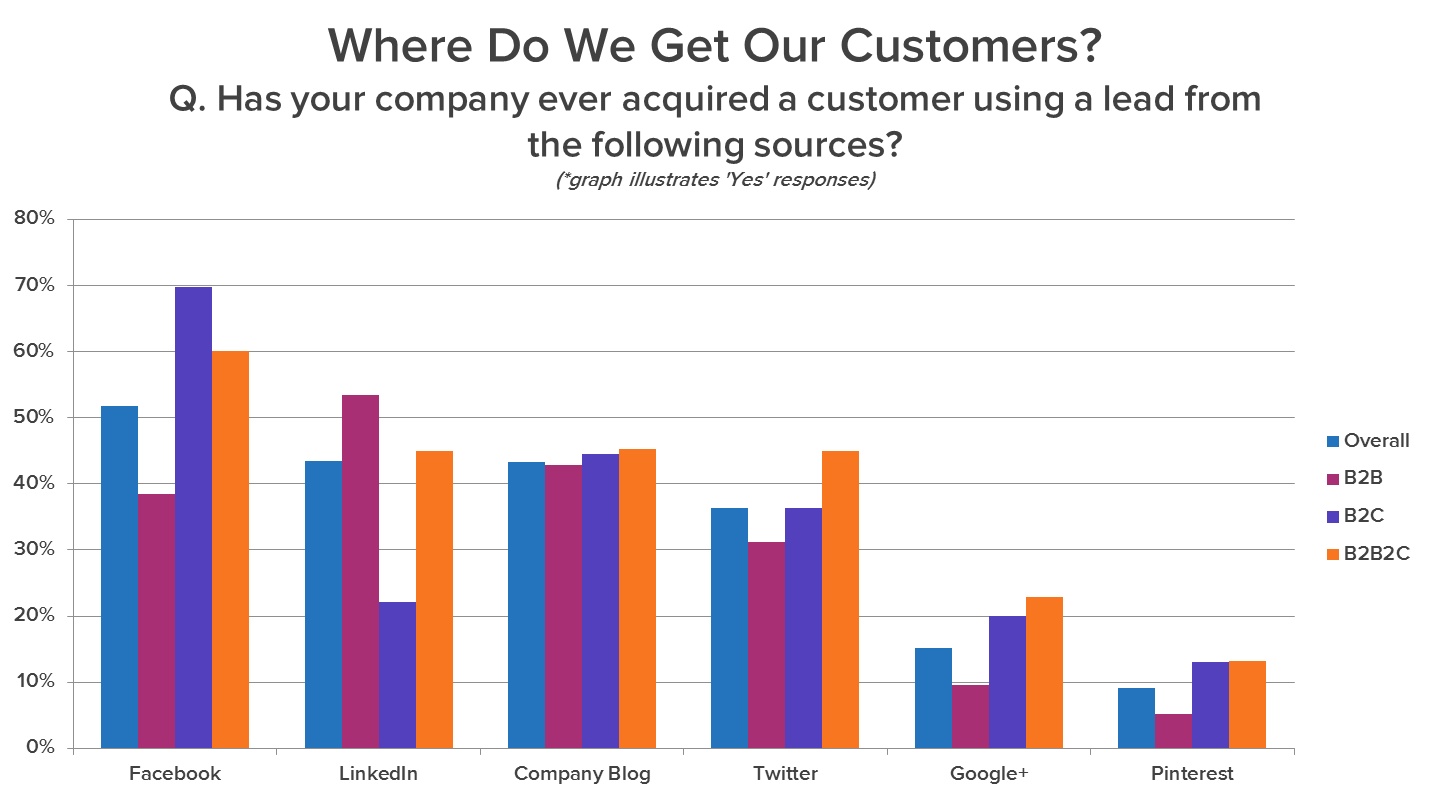 It's also interesting to note that it depends on whom you are dealing with. B2C companies, not surprisingly, have the highest success rate on Facebook. Companies dealing B2B report a slightly higher success rate on LinkedIn (Professional Network).
While these charts are a great reference, we always recommend our clients to explore different options. The majority of businesses may do very well on Facebook, others might be able to find a niche market on Pinterest or Google+. Facebook often attracts by size alone - while most of your customers already have a Facebook account, only a fraction are on Pinterest or Google+.
Credits: HubSpot, Inc (2013 State of Inbound Marketing Research Report)